8th September - NewYork
Nicole Richie & Harlow Winter Kate Madden popped into Starbucks yesterday afternoon.
It won't be long before Harlow is walking around with a starbucks cup in one hand and her Balenciaga bag on her arm.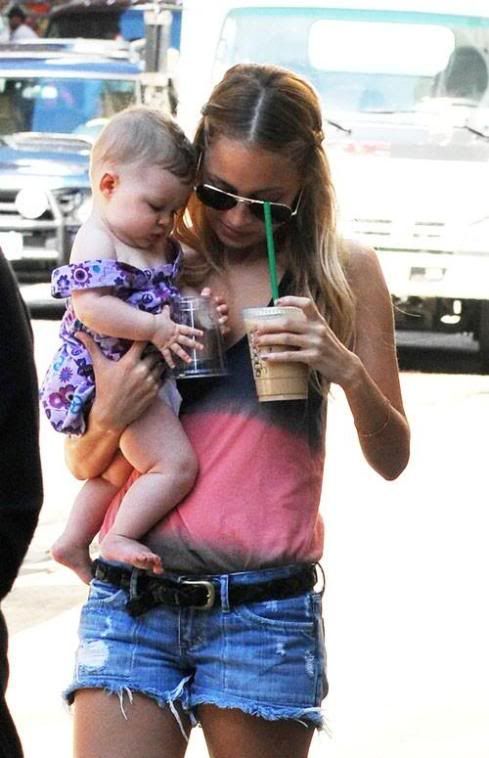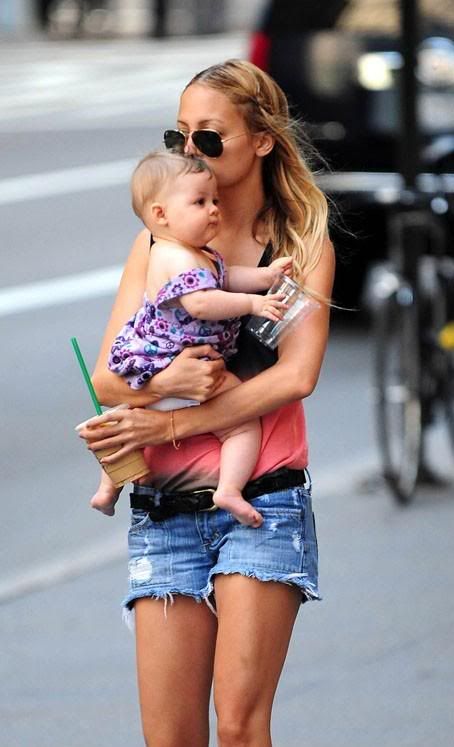 But i don't think she has the trademark "posing with her starbucks coffee" down just yet ..
haha, she is so cute & i love the last picture. She looks so much like Joel!
Don't you think?
Alot of people have been commenting on my blogs saying how Nicole is looking a little pregnant right now, i'm not entirely convinced just yet .. but i do see a little belly in the pics above. Yet that is normal for a woman who has not long given birth.
Much Love,
Nicole Richie News
xoxo