Nicole Richie made it onto this weeks what was she wearing on the reputable fashion website whowhatweardaily.com
If you get a chance i'd really recommend you check out their "who what wear TV." They have some great episodes.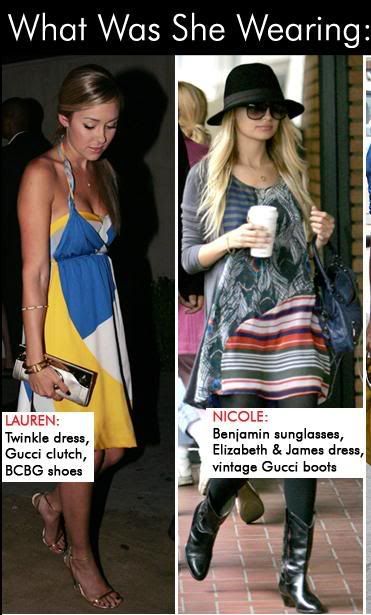 This is what the fashion guru's of wwwd had to say about Nicole Richie's traffic school outfit ..
"Spotted en route to driving school in Los Angeles last week, Nicole Richie inspired everyone with her thoughtful outfit. As per usual, we were glad to look into the details (what a tough job) of her look to get answers for our countless readers in need. Our findings show that she wore an Elizabeth and James
Peacock Chiffon Dress
($374) accessorized with a Tom Ford fedora and Benjamin Eyewear's
Kayne Sunglasses
($325). After scouring the web for similar hat options, we discovered our favorite is a
black fedora
($270) by Kokin. Finally, Richie's boots are vintage Gucci, so we must refer you to our treasured
eBay
to search for your own pair."
Much Love,
Nicole Richie News
xXx