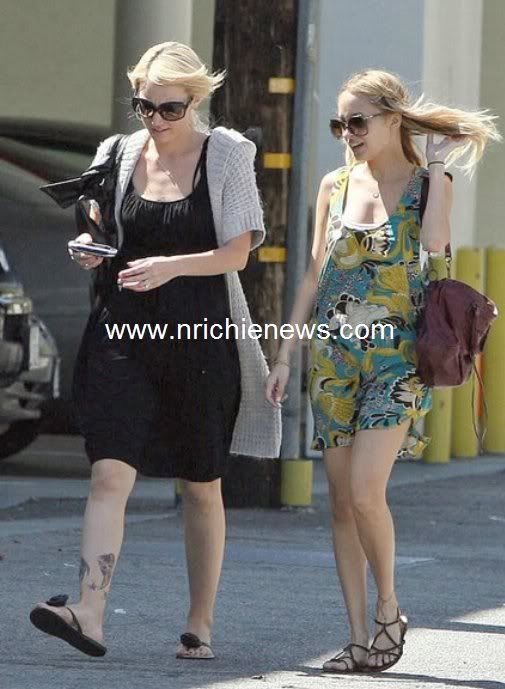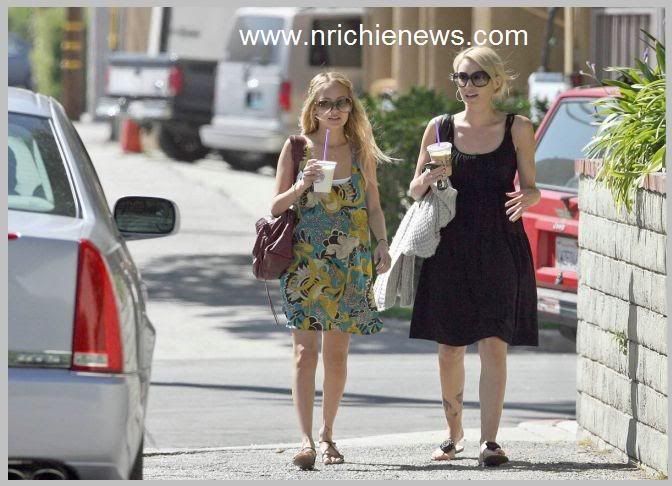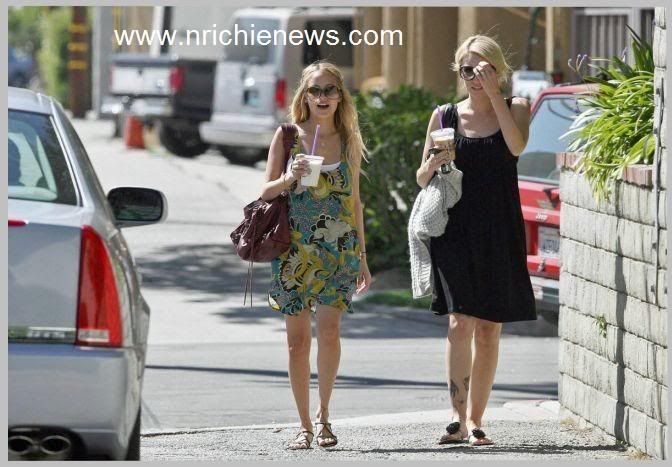 Nicole Richie and Linzi (Billy from the band GoodCharlotte's wife) where spotted Tuesday afternoon heading over to Mo's fine food.
Nicole was wearing a pretty summer dress, gladiator style sandals (which i love!) & she was carrying her beloved Balenciaga bag.
I couldn't help but compare, Nicole Richie's legs look super skinny compared to Linzi's. I'm not criticizing before anyone thinks i'm speaking badly i think they both look great! I'm a bit odd, i tend to notice things like that, lol.
Much Love,
Nicole Richie News
xXx