According to msnbc.com Nicole Richie is having a motherhood meltdown.
This is what they had to say ..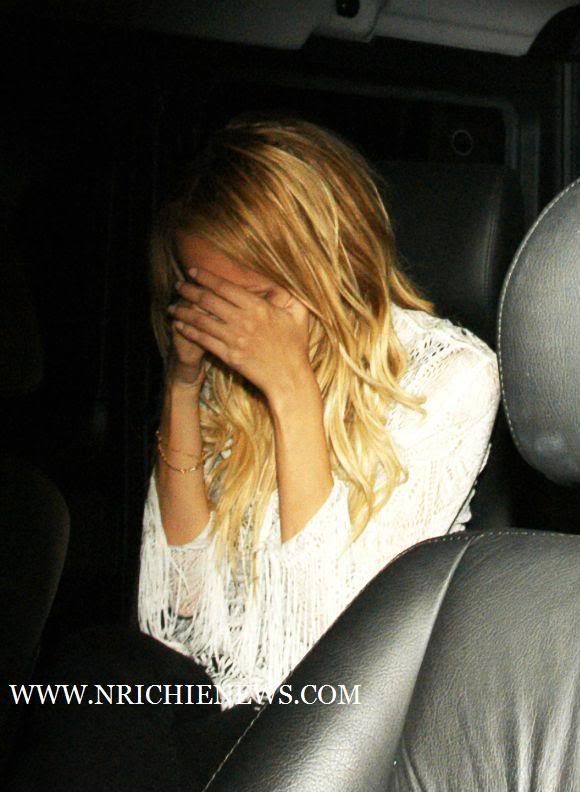 In the last two years, Nicole Richie's faced one big change after another, and the stress of those lifestyle swings is said to finally be catching up with her. The National Enquirer reports, with motherhood added to the mix, Nicole's entered meltdown mode.

"Nicole feels like her life is in a constant state of emotional turmoil right now, and when one crying episode ends, another one seems to begin," a friend told the magazine. "Everything is happening so quickly that it's almost getting to be too much for her to handle."

That "everything" allegedly includes body issues, overcoming substance abuse, her relationship with Joel Madden, her brief jail stint and subsequent community service, and finally, the birth of her daughter, Harlow. According to the insider, with all that behind her, Nicole breaks down over the smallest things, such as Harlow's crying jags or when Joel isn't around to lend a hand.
The slightest bit of stress turns into a huge emotional ordeal," the friend said. "Joel is trying to be patient with Nicole even though her meltdowns often do end in arguments. But he understands she's gone through some very serious emotional and physical changes — she got pregnant, found sobriety, moved in with Joel and became a mother — all in a very short time, and that's a lot for anyone to handle."

Despite Nicole's difficulties and Joel's efforts to adjust, the Enquirer source assured their relationship is still rock solid.

"Joel is still just as head-over-heels in love with Nicole as he's been from day one, and he is still planning to marry her," said the source. "He just wants to make sure that she's going to be able to put the brakes on this emotional roller coaster before they make that big leap into marriage."
I wouldn't bet on this being true but i thought it was worth posting as it was on the MSNBC website.
I wonder what "friend" would tell such personal information, if it was all true?!
Much Love,
Nicole Richie News
xXx