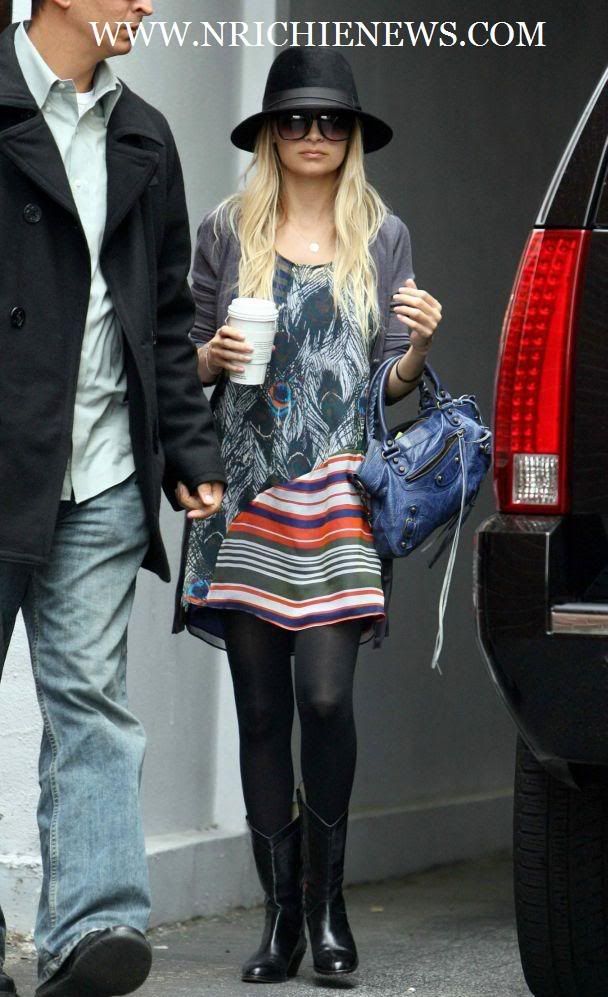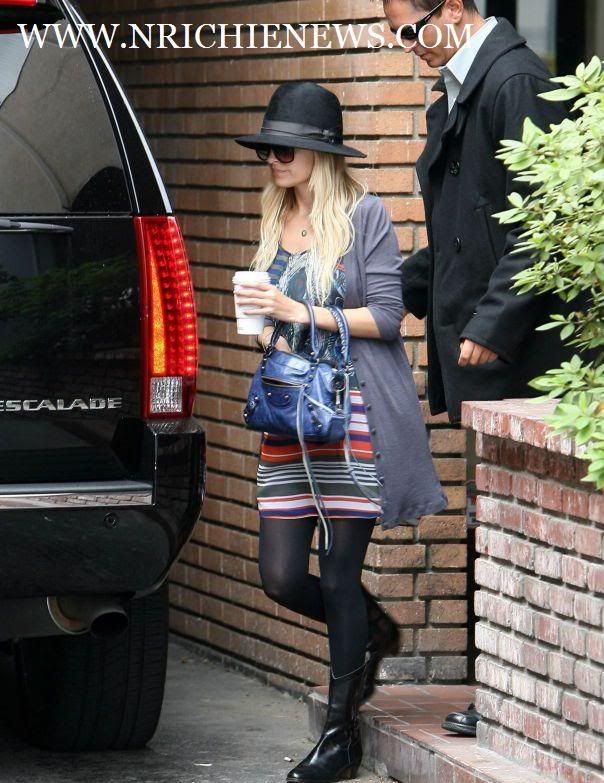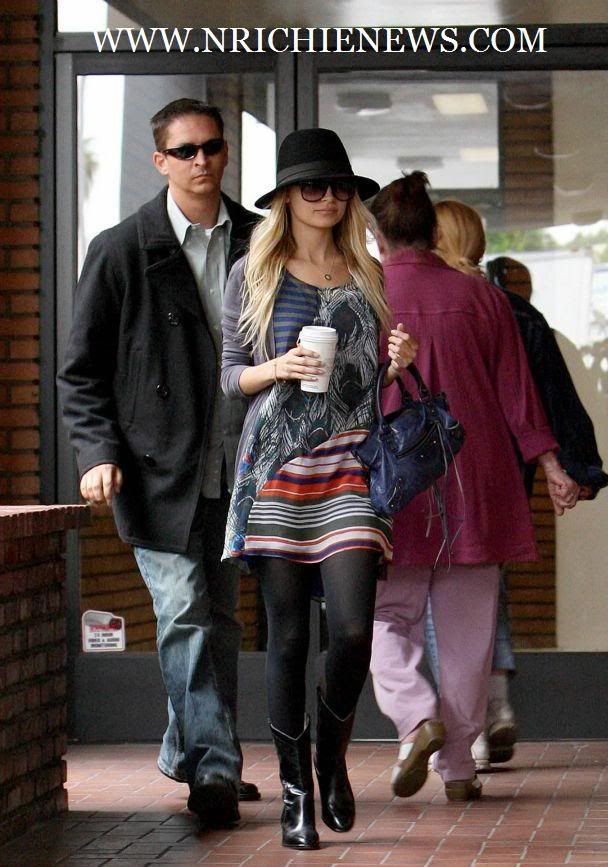 Nicole Richie was seen at her usual weekly event .. traffic school.
Im sure it must be a pain for Nicole having to go to this every week - She must be close to completing her session of traffic school classes.
Nicole made the day a little more fun by wearing a beautiful patchwork dress by Elizabeth & James which you can
Purchase here!
She matched the dress with a long cardigan, black tights, cowboy boots and her beloved Balenciaga bag.
You can catch a video of Nicole arriving at her weekly traffic class by
Clicking here!
Later that same afternoon Nicole Richie changed outfits and went for a late lunch with Joel.
I'm sure she wore that skirt during her pregnancy .. Nicole is so lucky she must of had the best ever baby figure!
Much Love,
Nicole Richie News
xXx