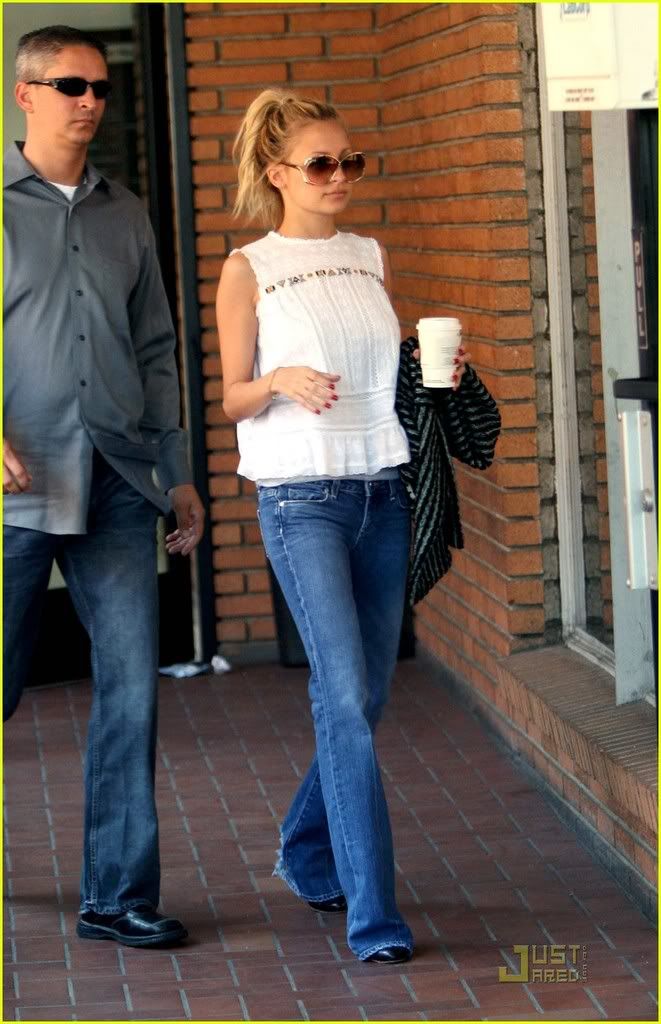 Nicole Richie was spotted yesterday afternoon heading over to her weekly traffic school class.
It is becoming a regular thing seeing Nicole doing the same walk from her car into the traffic school with her body guard/assistant in tow.
The DUI program Nicole is enrolled on is in 18 months long and as Nicole has been going the 2 months In just another 16 months the program will all be over and she won't have to visit this place again.
I'm sure she is looking forward to when that day arrives!
For all the fashion hungry people out there Nicole wore her vintage Christian Dior sunglasses, teamed with her old Anna Sui top As she wore it back in July of 2005 (pictured below)
and she completed the look with a pair of paige premium denim flared jeans.
Much Love,
nrichienews.com
xXx
img.credit
img.credit