Nicole Richie & Joel Madden out & about in NYC
16th April '08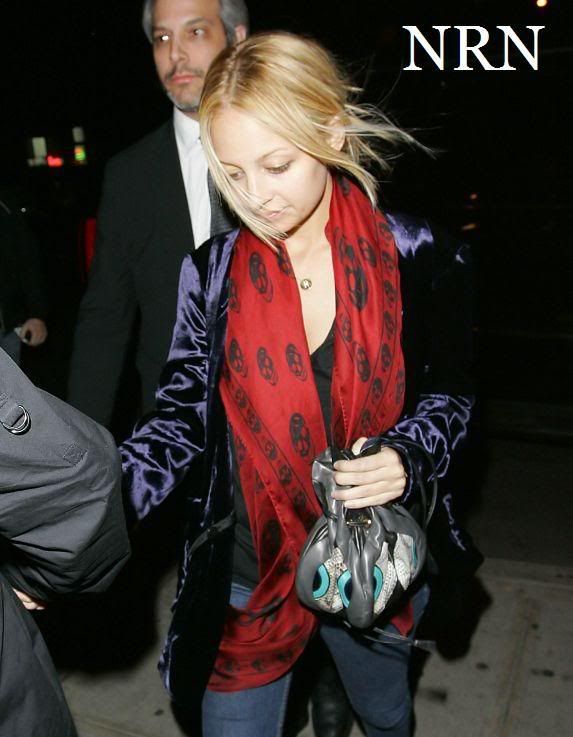 Nicole & Joel spent a night out in NYC.
It is so great to see them "reunited!"
Nicole was wearing her classic Alexander McQueen scarf, carrying a Miu Miu bag and wearing my favourite boots by Balenciaga.
I need to find an online store which sells these, so if anyone knows, let me know!!
On this night "apparently" they dined with Ashlee Simpson and Pete Wentz.
This could just be a rumour as there is no photo's BUT Ashlee and Pete have been in New York lately.
Much Love
Nicole Richie News
xXx
Img.Credit