Nicole Richie and Joel Madden head to Nicole's weekly traffic school class
23rd April '08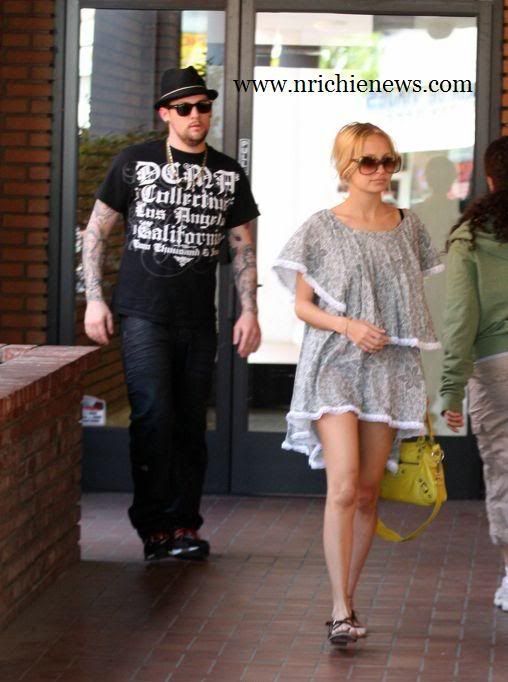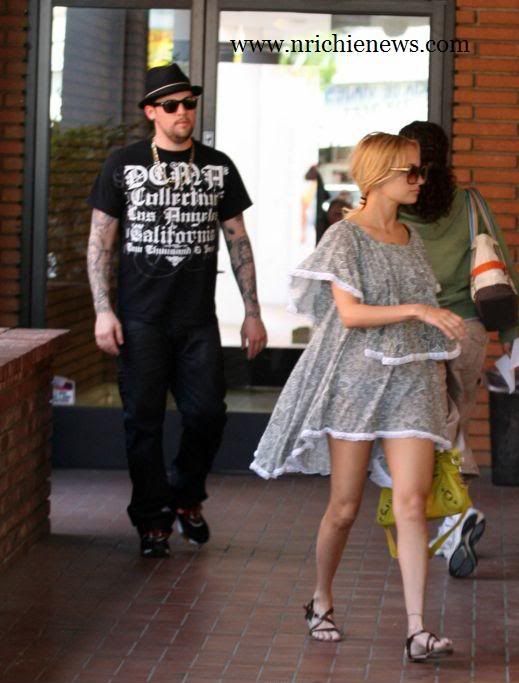 Joel went along with Nicole to her weekly mandatory drink - driving class.
It was good to see Joel going along with Nicole to support her.

As Joel has been on tour lately Nicole had been going to these classes with a man who i think is her bodyguard, although he dosen't really look like a bodyguard but i don't know who else he may be.

I'm sure you all know who i'm talking about the man who always wears a shirt and has grey hair.

I'm loving the gladiator sandals Nicole is wearing. Nicole seems to have worn gladiator sandals every summer but i know they are going to be a big thing this summer - She is always right on trend!
What do you think about the dress she is wearing?

I love the grey and white floral print but i don't like the style it seems to swamp her. I know Nicole is known for wearing floaty long dresses/tops but this one isn't as flattering.
Perhaps its the way it has a two tier drop. I dont know - anyway leave your thoughts!

Much Love,