Nicole Richie attends her weekly drink driving class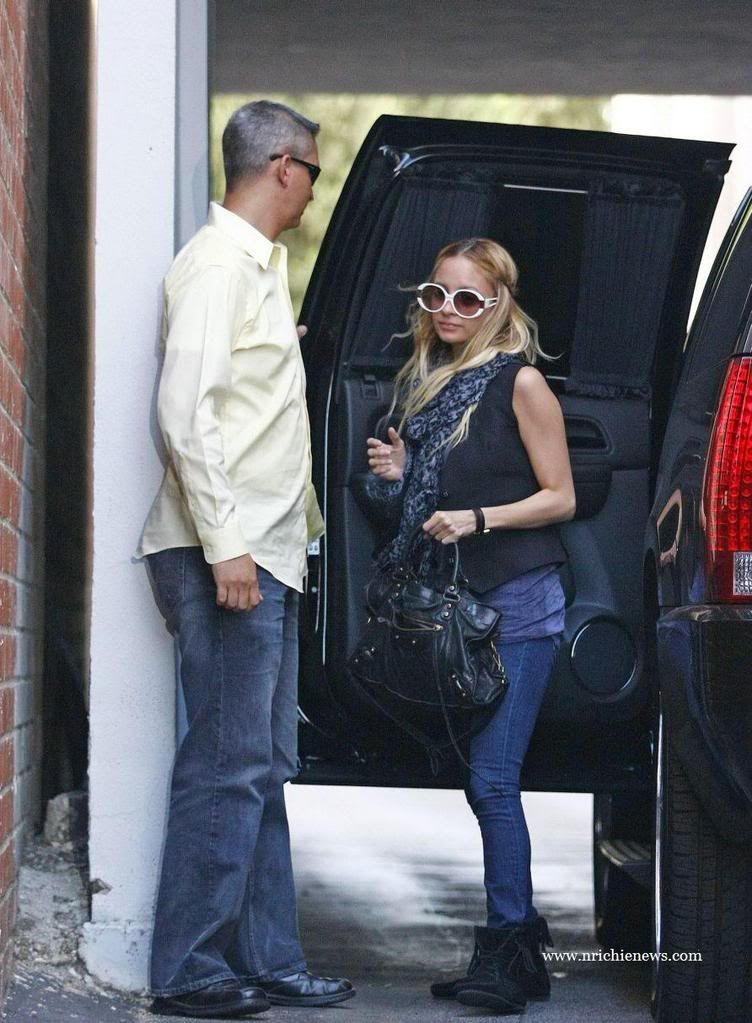 Nicole Richie was looking as fashionable as ever whilst on her way to her weekly class.
She was wearing skinny denim jeans, simple t-shirt, black waistcoat, black ankle tassle boots and her favourite balenciaga bag.
I must admitt i'm not a fan of those boots but she can pull them off.
I hope Nicole is doing well in her classes.
Much Love,
Nicole Richie News
xXx