Joel talks about Harlow & the UK tour
I know this isn't totally about Nicole Richie but it is about her daughter and future hubby!
Click images to enlarge for better reading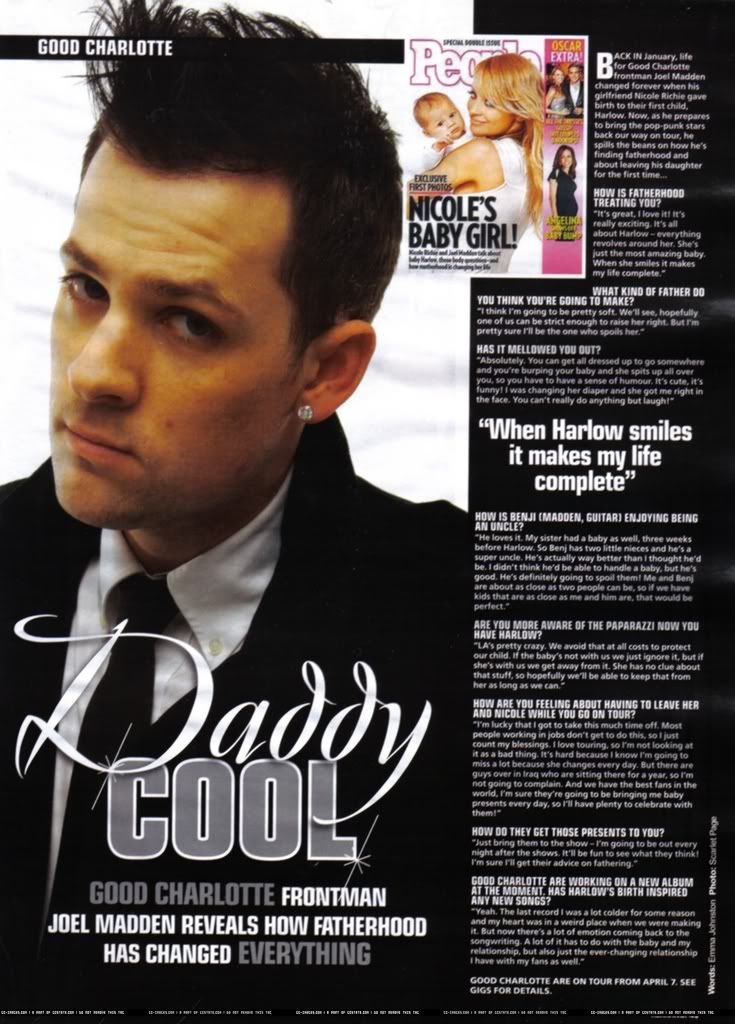 It is such a great interview with Joel he is alway so honest.

I go to see Joel Madden and the rest of the GoodCharlotte crew April 7th!
2 days away!!
I'm going to take my digital camera and try to get some exclusive candids just for you RichieMadden fans.
Much Love,
Nicole Richie News
xXx