Nicole
Richie, Joel Madden & Harlow Winter Kate Madden
21st April '08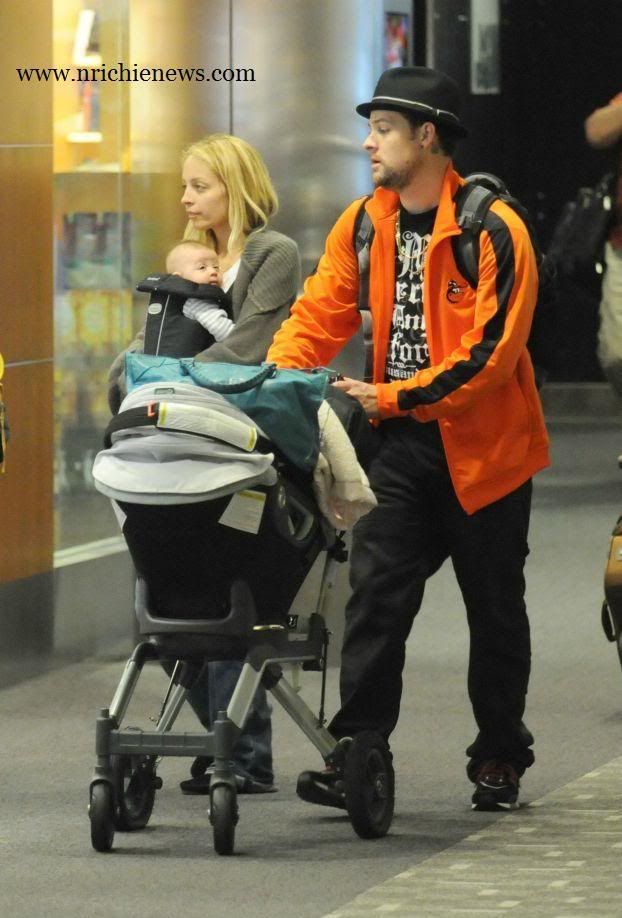 The RichieMadden family where spotted heading through Baltimore-Washington international airport.
I think this may be the first time we have seen close photos of Harlow since the family photoshoot and she has changed already!
I love how she is looking up to Joel, infact she looks a little 'drunk' on the second to last photo.
You can click on the photos to enlarge for a better look.
Its so cute!
Harlow is a little rockstar travelling America with the band she is a cool baby!
Much Love,
Nicole Richie News
xXx
Img.Credit