Nicole Richie out and about in LA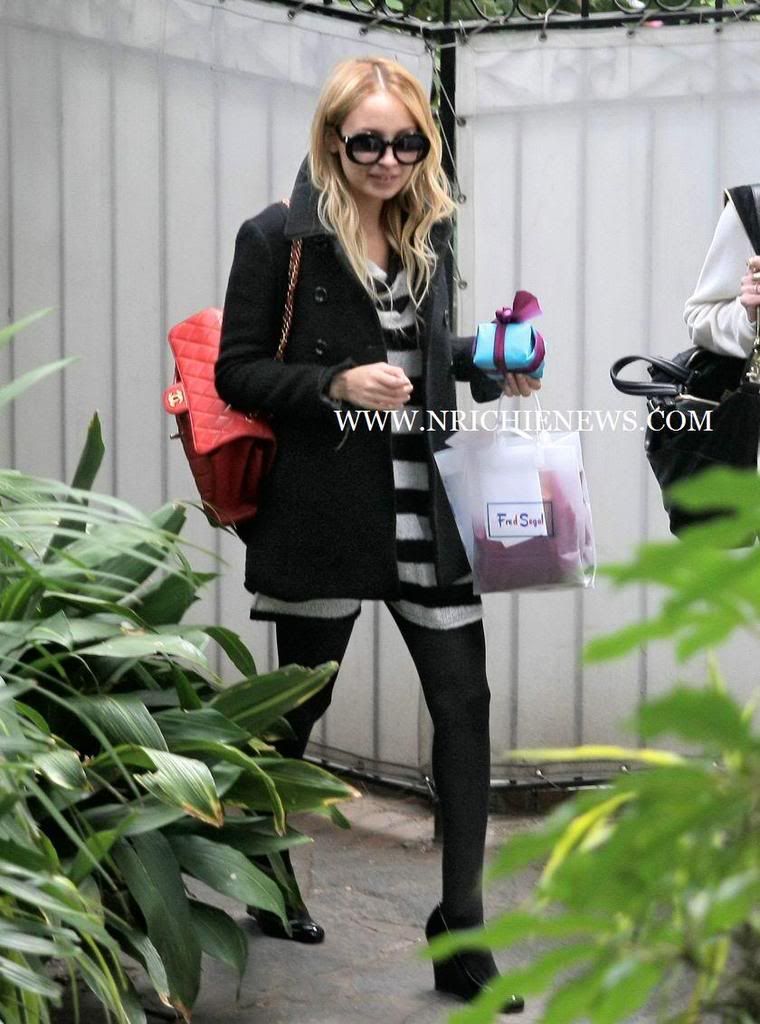 Nicole Richie was spotted yesterday afternoon visiting the amazing Chateau Marmont Hotel for a friends baby shower. The guests recieved a mini present from Fred Segal.
Nicole Richie was wearing a Stella McCartney jumper dress, red quilted Chanel bag and the hot sunglasses everyone is talking about which are by Chanel.
Many people are saying she looks like Mary-Kate Olsen in these photos, what do you think?
Much Love,
Nicole Richie News
xXx
Img.Credit